Dreamy Cloud Lamp Tutorial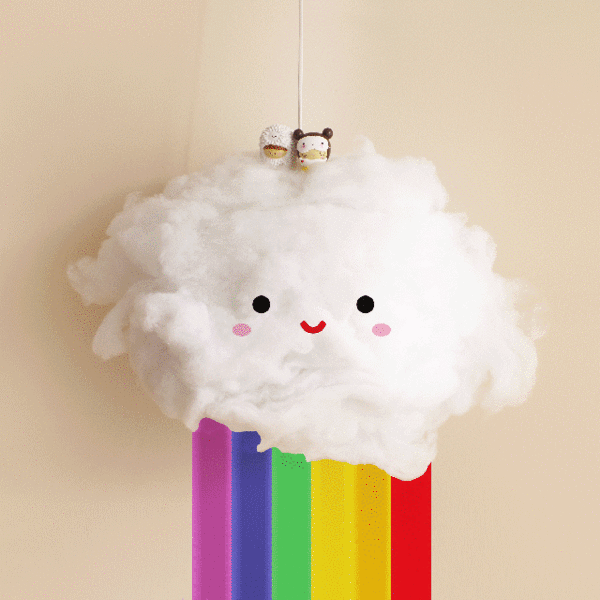 When we launched Dreaming we got to discussing the perfect pyjama party. Ice cream, fluffy slippers, cheesy movies, best friends (who arrive with cake and funny stories) and of course the perfect dreamy lighting. The kind of lighting that makes you look good even when you're wearing a mud face mask.
Inspired by a little browse through the wonderful world of Pinterest and a few of my favourite blogs I grabbed my glue gun and made this fluffy cloud lamp. If you're feeling crafty then read on. It's the perfect crafternoon project because once you're done you can just put on your PJs and relax in the glow of your handywork. 
First of all you will need these things...
1. Fit the metal frame inside the lantern and extend out the paper shade.
2. Start to cover the lantern with the glue, adding the cotton batting as you go. You'll need to be generous with the glue and make sure you get a good coverage. 
3. Work on your fluffiness - tidy up the positioning of the batting and fluff it out to produce a really cloudy effect.
4. Twist the wire of the light through the hook shape on the metal lantern frame. Make sure you use LED light bulb/ LED light as they don't produce any heat.
5. Hang your shade for maximum impact. If you're having a pyjama party then hang it over your table of snacks for a dreamy looking buffet!
If you have a go then we'd love to see some photos! Share them on instagram and use #momijidolls or tag us @MomijiHQ.
Sweet dreams!