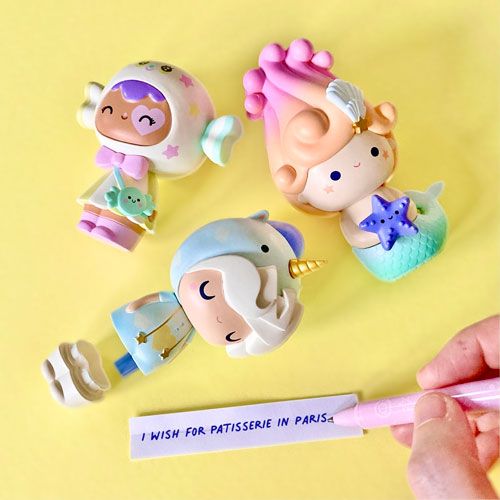 Thanks for all your weekend wishes - we loved reading what you yearned for when you were fantastic five year olds! 

We've chosen 5 winners at random who will each get a gift card to spend on the wishing doll of their choice. 


If you're not on the winners list today, don't be too sad because we're bringing you FREE SHIPPING until midnight tomorrow! (Wednesday 31st) 
Now onto our winners:
Debbie
The only think I can remember always wishing for when I was younger was a Mr Frosty ice drink maker. I cut the picture out of the Argos catalogue every year and put it on my Christmas list for at least 5 years with no success!! Then my parents bought it for my 21st birthday as a silly gift.
Giovanna
My best wish when I was around 5 was to become a film director, in order to create stories that everyone would have loved. I was (I am, to tell you the truth) in love with fantasy and incredible stories… so that's all :) then I become a biologist, that is almost the same!
Hannah 
When I was 5 I used to wish I could fly. I used to practice by jumping off a small wall in our front garden and I was so convinced I would one day do it.
Ritz
When I was 5, I wanted to go to town where the big store was and ride the escalator 
Emily Peters
When I was 5 years old my biggest wish was bunk beds for my little brother and I.
You guys will all get a gift card in your inbox within the next 24 hours. Congratulations and thanks for sharing!