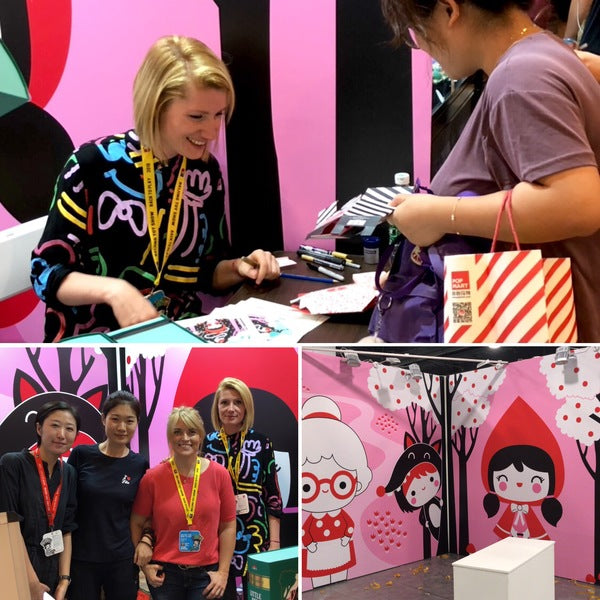 We took a trip to China for the Beijing Toy Show last month and had the best time. Jess, who looks after Momiji in China gave us such a warm welcome to the city. The show was bursting with amazing talent and the coolest toy design. We were lucky enough to meet some of our design heroes and friends (Hi Fluffy House crew! Hi Seulgie! Hi Nathan Jurevicius!) So much toy temptation under one roof...let's just say the zips on our luggage were under some serious tension on our flight home.

Thanks to everyone who waited in line to say hello and have their Momiji dolls signed by Helena. It was so special to meet you all. 

Beijing is a spectacular city and we loved heading out to see the Forbidden City and The Great Wall. If you'd like to see a quick snapshot of our trip then here's a little video. 
Got your heart set on a particular Momiji? Find what you're looking for here.