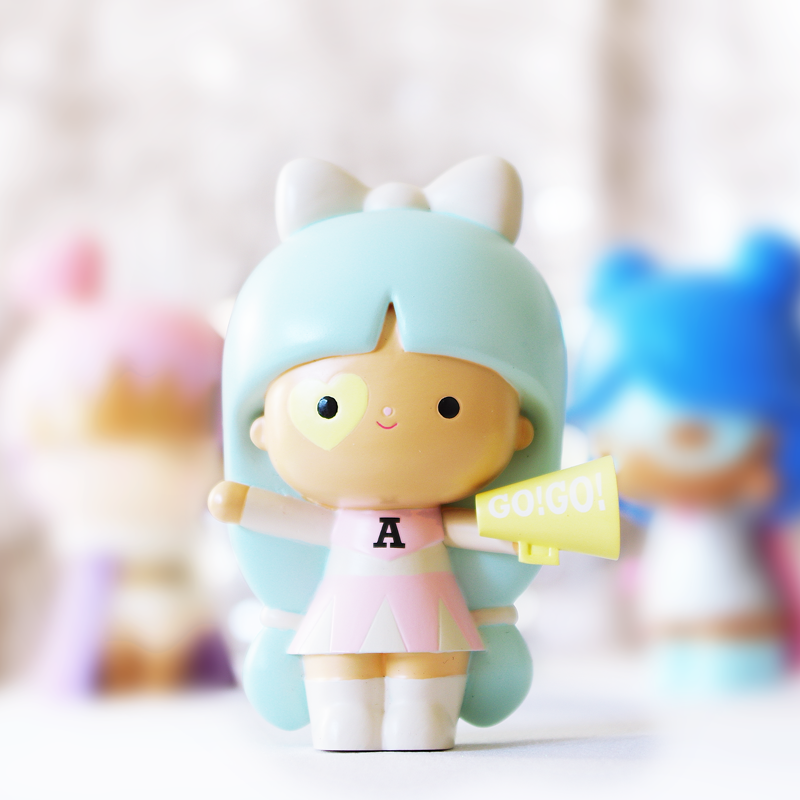 When we created our Little Warriors collection we wanted to include a Momiji that was a reminder to use your voice. We created Courageous You with her megaphone to be a symbol of finding the courage to speak out about things you're passionate about and in support of people who need encouragement. 
She could be a the perfect gift for someone who needs to know that you're there for them, cheering them on as they speak their truth. 

These are some examples of women who have spoken about using their voice and making themselves heard in a world where it's not always easy to do so. 
"Even to me the issue of "stay small, sweet, quiet, and modest" sounds like an outdated problem, but the truth is that women still run into those demands whenever we find and use our voices." 
- Brené Brown, Daring Greatly
"I raise up my voice—not so that I can shout, but so that those without a voice can be heard. … We cannot all succeed when half of us are held back."
- Malala Yousafzai, activist for female education
"Words have power. TV has power. My pen has power." 
- Shonda Rhimes, producer & screenwriter
"A very big part of stand-up comedy is that the audience need to believe that the comic is in control and is happy being there. It's very exposing and it forced me to stop hiding and say 'I'm disabled, I'm wobbly and I'm OK with that – I'm just going to connect with you as a person'.
- Francesca Martinez, comedian
"Speaking in public as a Black girl is already daunting enough, just coming onstage with my dark skin and my hair and my race — that in itself is inviting a type of people that have not often been welcomed or celebrated in the public sphere. Beyond that, as someone with a speech impediment, that impostor syndrome has always been exacerbated because there's the concern, Is the content of what I'm saying good enough? And then the additional fear, Is the way I'm saying it good enough?"
- Amanda Gorman, poet
"Sometimes you feel it's braver to say something outrageous, and it's not always. Sometimes it's braver to say the vulnerable thing."
- Phoebe Waller-Bridge, writer
WIN A MOMIJI
Tell us who has inspired you with their spoken words. Is there a speech that has been particularly memorable or perhaps someone in your life gave you words of wisdom that have guided you and stayed with you. Leave us a comment below and we'll choose four winners next week. Each winner will receive a gift card to spend at lovemomiji.com so they can choose a Momiji of their choice. Contest closes 9am UK time on Monday 12th April. It's open to everyone, everywhere.