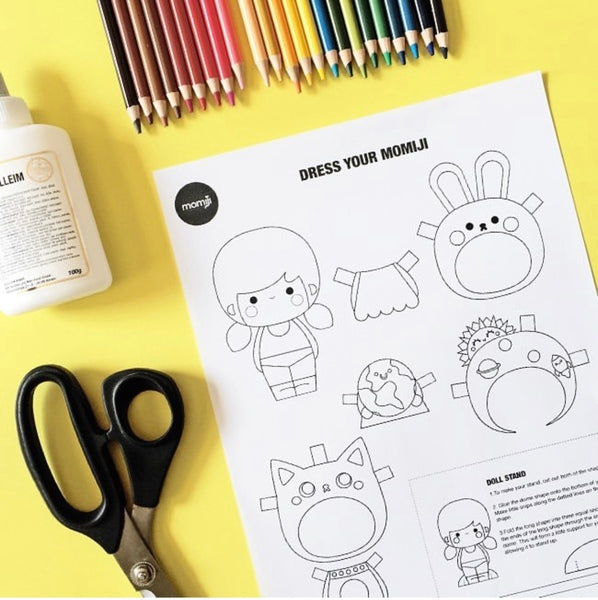 This weekend we're going old-school. We've created some paper Momiji for you to cut out. They come with outfits and accessories which you can decorate to create your own Momiji look. Feel free to freestyle; adorn them however you like. We'd love to see. We've also added a little suggestion for a cardboard base so that they will stand up to create scenes. I'm thinking they could make lovely Easter table decorations.
Fill out the form below to download your template. Once you've printed it out you can get cutting and colouring. 
Please do share your creations with us. Tag us on Instagram. We're @momijiHQ.
Hope you all have a safe & happy weekend.