Your Colouring Poster Download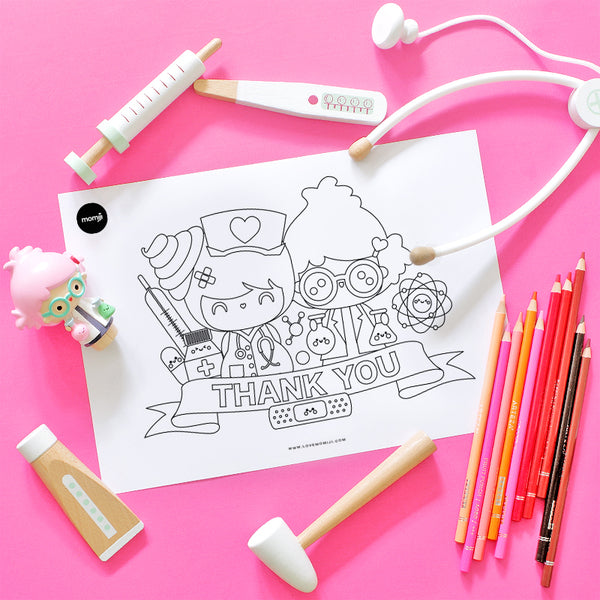 We're back with another creative project. Thanks for all your love and enthusiasm for the Dress Your Own Momiji download. You can find that here if you missed it. 
This week we've created a poster for you to colour. It's a thank you message for all our doctors, nurses, carers and scientists who are working so hard. The poster features Dr Love (from 2013) and Chemistry (from 2019) 
We'd love to see your finished masterpieces and we hope that if you put them in your windows they'll spread love and gratitude to the people who pass by. 
Please tag us in your photos on Instagram. We're @momijihq and use #momijidolls 
We'll be bringing you more downloads and giveaways over the coming months so if you want to get those then sign up here. 
Here's your poster. Happy colouring!
Poster 1 - With THANK YOU in English
Poster 2 - With a blank banner for your own words