Alice's Adventures in Wonderland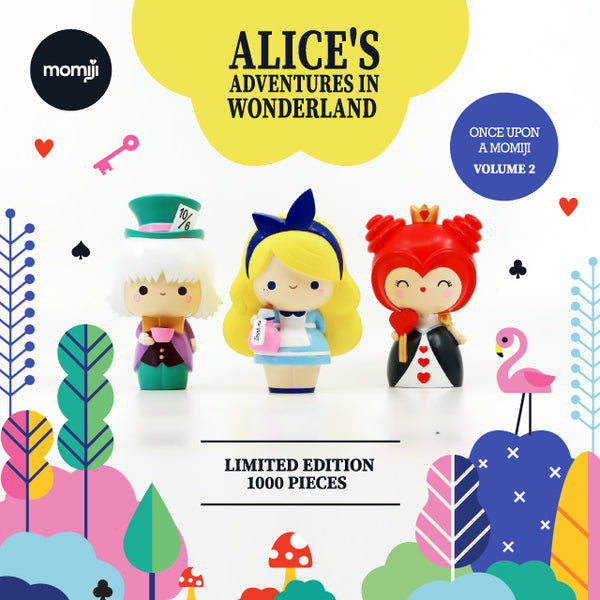 "If I had a world of my own, everything would be nonsense. Nothing would be what it is, because everything would be what it isn't. And contrary wise, what is, it wouldn't be. And what it wouldn't be, it would. You see?"
- Lewis Carroll, Alice's Adventures in Wonderland
Woah! This is a super special one! The time has come to unveil Volume 2 of Once Upon a Momiji. This year the book we've explored for inspiration is Alice's Adventures in Wonderland. Our trio features Alice, Hatter and The Queen of Hearts and is presented in the most beautiful blue book shaped box with loads of tiny details and super-fancy magical gold bits. 
This set is one for the collectors, something to be cherished. It's a global limited edition of 1000 pieces and your set will ship to you in July. 
Take a closer look at our curiouser and curiouser set here.