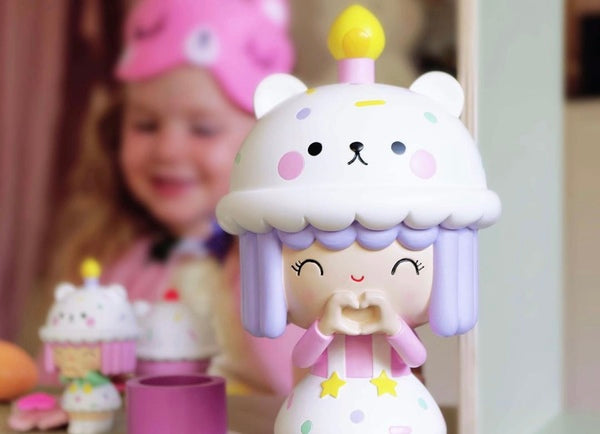 We asked you to tell us something that made you happy over the past month as well as something on the horizon that you were looking forward to. Thank you for all your comments; reading through them all was really touching and uplifting.
We're very happy to let Kitty Herridge know that she's our winner. Kitty wrote:

I met up with my friend and we spent a few days together. It was beautiful because we had missed each other so much. I am most looking forward to my mum coming out of hospital in three weeks. I have missed her unconditionally already and I can't wait for the time when we get to see her again.
Lots of people shared news of happy reunions after being apart from their favourite people for so long. I hope those reunions are continuing and that life is getting better where you are. Sending you lots of love if this has been a lonely time for you. Hope you're staying strong and looking forward to brighter days ahead. 

I also wanted to share this amazing illustration of our Amelie doll, created by @MissPaty on Instagram. It's so beautiful. 
And while we're talking of Amelie, it seems like a good moment to post this photo again of Helena next to our big Amelie doll at the Beijing Toy Show, almost exactly a year ago today! This picture always makes me happy - I love the expression on Helena's face, she was so excited to see a big version of one of her characters for the first time. That was such a fun trip.
Special mention to @the_accidental_collector who took the photo at the top of this blog of Buttercup & Bonbon. This was our winning photo on Instagram this week. We choose a winner every Wednesday who gets a very rare, exclusive pink edition of our Pixie Pixel doll. The prize that money can't buy! Follow us on Instagram. Tag us in your Momiji pics and use #momijidolls so we can see your contest entries. 

Happy weekend!