WIN a Baby Bellota Momiji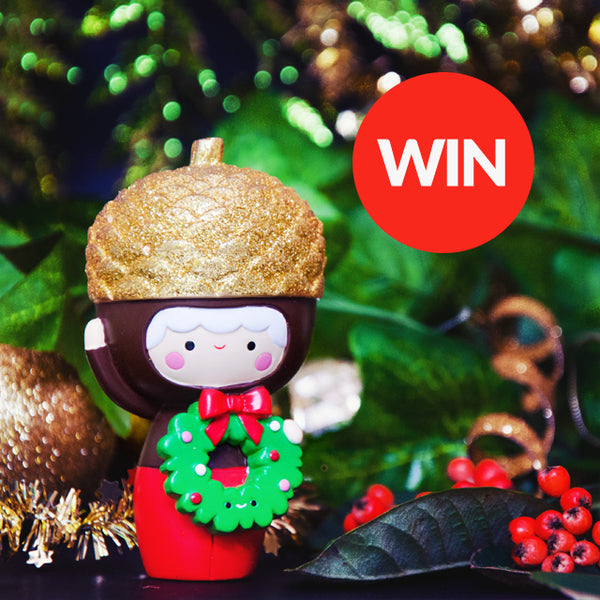 As we approach the end of the year we can't help peeking ahead into 2016. Inspired by Baby Bellota (Bellota means acorn in Spanish) we're thinking about those dreams and ambitions that are taking shape in our minds right now. Mighty oaks from little acorns grow, right?
If you'd like to win your very own Limited Edition Baby Bellota then just leave us a comment below telling us what dream or ambtion you're going to grow and blossom into a reality next year. 
We'll be choosing our favourites tomorrow morning so you need to get your answers in by 9am UK time tomorrow (Thursday 10th December) There will be two winners!
So go ahead...wow us with your dreams and ambitions!
Terms and Conditions
There will be two winners
Winners will be chosen by the team at Momiji HQ. Their decision is final and no discussion will be entered into.
The contest is open to everyone everywhere.
The prize is a Baby Bellota Momiji doll which will be shipped to the winner by Momiji HQ.
There is no cash alternative.
Contest closes at 9am UK time on Thursday 10th December 2015.
Momiji reserve the right to cancel this competition at any stage, or change any of the rules or procedures if deemed necessary in its opinion, or if circumstances arise outside its control.
The rules are governed by the laws of England and Wales. You agree to submit to the exclusive jurisdiction of the English Courts if any disputes arise out of this competition. The copy on any promotional material relating to this competition forms part of these rules.
GOOD LUCK!