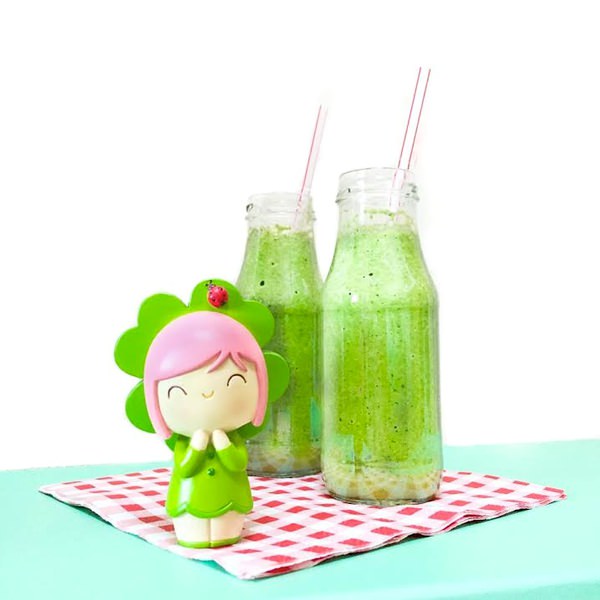 Now, admittedly St Patrick's weekend isn't traditionally associated with healthy drinks but when Lucky arrived at Momiji HQ, she brought with her a recipe for Shamrock Smoothies. This weekend seems like a good time to try them out. They're packed with nutritious stuff so if you're heading out for St Patrick's festivities and parades they'd make a good breakfast or brunch...even if the rest of your day doesn't stay quite so saintly!
Whatever you're up to this weekend we hope you have a good one and if you try your hand at Shamrock Smoothies, remember to send us a photo.
You will need
4 bigg-ish strawberries (you can keep adding them to taste depending on how sweet you want it to be.)
2 large handfuls of spinach or kale
A heaped teaspoon of almond butter (cashew butter or peanut butter are also excellent choices.)
300 ml of almond milk (you can use regular milk too)
1 frozen banana
Method
Whizz it all up, baby.
Happy St Patricks day from all of us at Momiji and Lucky