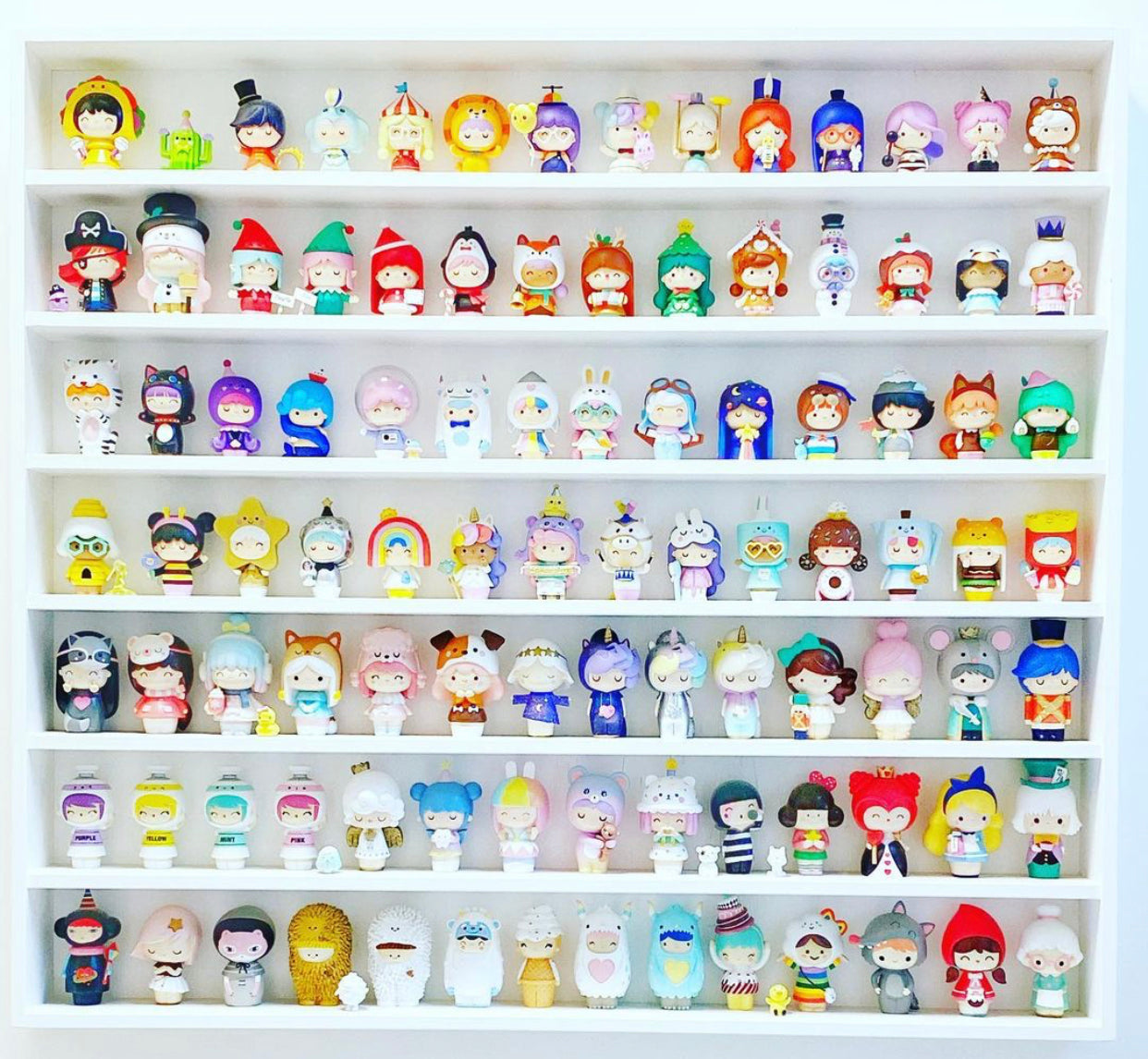 Inspired by this shot from Limor Zamir (above) and photos from Patricia Heijne (below) (@limlim75 and @silliebillieh on Instagram) we got to thinking about some of our favourite photos of Momiji collections. We thought you might like to see some Momiji in their different homes around the world. Who doesn't love a #shelfie?
Patricia's first Momiji was Silly Billy, she chose her because that was also the nickname of her daughter, Priscilla who died in 2009. Patricia then went on to grow her collection into the stunning display in the photograph. The trickiest doll for her to find was Lilibet which she eventually tracked down on eBay. Patricia, thank you for sharing your collection with us and for telling us about Priscilla. Sending you lots of love from all of us at Momiji. 


If you'd like to know more about Momiji then take a look through the archive. 
We've done some serious Momiji mathematics and have pulled together a few stats for all you fact fans.
This lovely collection belongs to @aycrk from Turkey.
And here's a collection from Sydney, Australia from @minuniminu.
A cosy shot from Istanbul by the uber talented @burcubaraner - we've got desk envy.
Thanks to everyone for their photos! If you'd like to share your Momiji pictures on Instagram, please use #spreadthelove so we can spot them and share them.